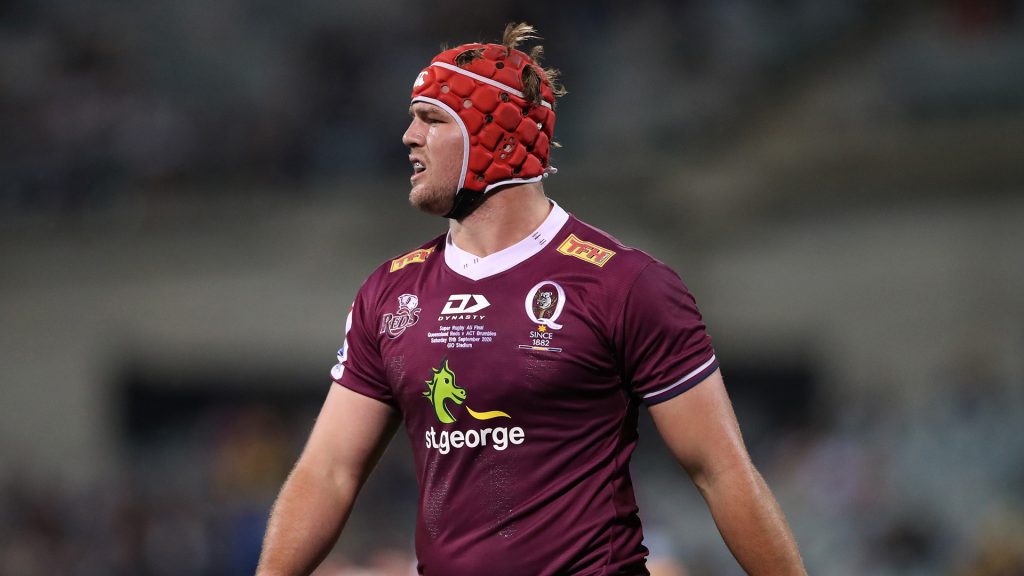 Western Force instructor Simon Cron confesses there's lots to deal with in his new-look Super Rugby Pacific side after they endured a pummelling from the Queensland Reds.
The Force entered into Saturday's test in Perth with high hopes, just to see them rushed 45-10 by the Reds.
Cron fasted to determine locations that require to be repaired prior to his side's following test versus Fijian Drua on February 16.
"We didn't get past one or two phases. We'd get stripped, drop it, or try to throw a miracle pass," Cron claimed.
"As a team we've got to learn what it looks like to build pressure.
"To build pressure you've got to make them tackle you and to make them tackle you, you've got to hold the ball.
"We had a tendency to not look after the ball and throw it away. Patience is critical and we lacked that.
"We go back and look at the critical few things. Why we didn't build pressure through phase play and why we were slow in our transition defence."
Reds instructor Brad Thorn enjoyed with the outcome, having actually seen his side outscore the Force 6 attempts to 2.
But he had not been obtaining brought away.
"We got a hit out," an observant Thorn claimed.
"You don't get too excited around trial games. It's a trial game. Guys are coming off and on.
"We're working on our game."
Thorn did toss out a veiled split at the Waratahs in advance of their pre-season clash on Saturday.
"They are the team everyone's talking about in Australian rugby," he claimed.
"They've got a lot of, I guess, strength.
"They've brought new players in. They are going to be a good challenge for us."
Meanwhile, Reds captain Fraser McReight backed No.8 Harry Wilson for a go back to the Wallabies under brand-new instructor Eddie Jones after a solid efficiency as well as 2 shots in overbearing warm at the UWA Sports Ground.
Wilson was visited previous Wallabies instructor Dave Rennie for the European trip at the end of in 2015, yet McReight claimed: "He's just ready to put his hand up.
"He's had a really good pre-season trying to work his way back into the fold.
"He knows the best way to do that is by playing his part out here.
"You saw the carry he does. He's got the heart of a lion. Pretty glad he's in our side."