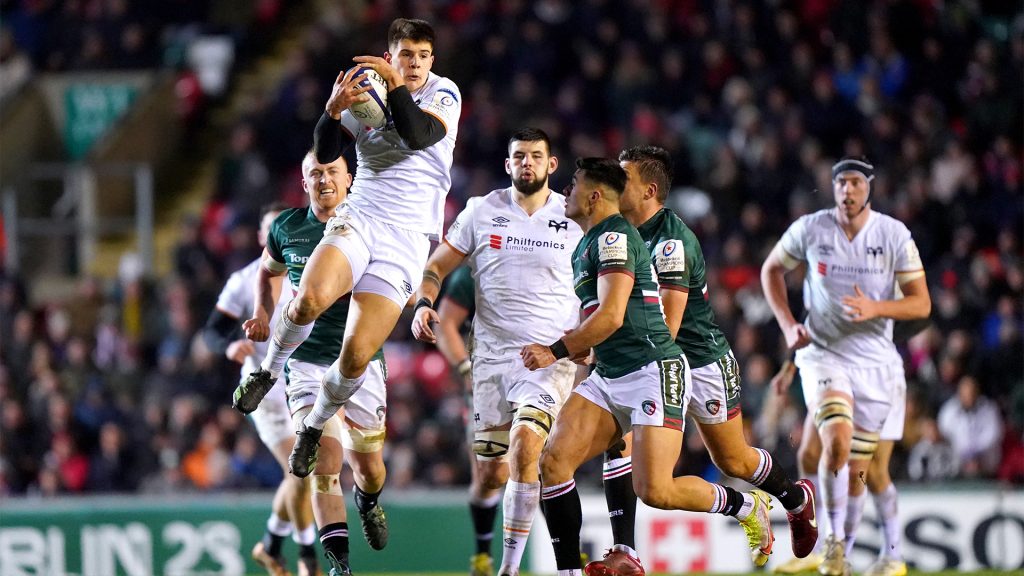 Ospreys head trainer Toby Booth confessed Friday evening's last-gasp 27-26 Champions Cup gain Leicester was extra significant than recently's thriller versus Montpellier as they got approved for the last 16 at Mattioli Woods Welford Road.
Ospreys shed their opening experience in the house to an under-strength Leicester however– because that loss– they have actually taped a noteworthy fold French champs Montpellier prior to turning around the result with Leicester many thanks to a conversion by Owen Williams in the 12th min of included time adhering to a shot from Jac Morgan.
Booth stated: "I didn't think the drama of last week's win could be bettered but it certainly was.
"Sport is amazing but it was very stressful tonight and I wish it could be more straightforward, although I'm delighted to come out on the right side of the result."
For 60 mins, Ospreys were second-rate as well as tracked 20-13 with injuries to Dewi Lake– that hindered off as well as was later on seen on props– as well as Cai Evans not aiding their reason.
Leicester talented their challengers a shot racked up by Keelan Giles which was the stimulant for Ospreys to phase an exceptional rally, which saw them batter the Tigers' line for a continual duration of over 15 mins prior to Morgan went across for a hotly-disputed shot, which was granted after many replays.
Jack Van Poortvliet as well as Harry Simmons racked up Leicester's attempts with Handre Pollard transforming both as well as including 4 charges.
Lake, Giles as well as Morgan racked up Ospreys' attempts, while Williams kicked 2 charges as well as 2 conversions with Evans including a conversion.
Booth was confident Lake recuperates from his injury rapidly as it placed his participation in the Six Nations for Wales in major uncertainty.
He included: "When the draw was made, there was a very sharp intake of breath and most people would have thought that the later rounds in April and May wouldn't concern us.
"The final try was not clear-cut but I thought Keiran's (Williams) try just before was much clearer and should have been awarded.
"Dewi (Lake) is a tough cookie and doesn't leave the field easily. He bent his knee backwards and is on crutches so all we can do is hope he recovers quickly."
Leicester head trainer Richard Wigglesworth delighted in to reach the knockout phases however let down with the loss.
He stated: "We are desperately disappointed as the defeat was by our own making as we opened the door for them and they are a good side in great form.
"We produced some good stuff out there but we couldn't quite finish it off and the disappointment will certainly linger.
"I didn't see any grounding for their winning try but I would say it wasn't a score and they obviously would say otherwise.
"We are through to the knockout stages and we would have taken that outcome before the competition started."
Leicester scrum-half, Van Poortvliet included: "We gifted them a lot of points as we were loose in attack and ill-discipline really cost us."