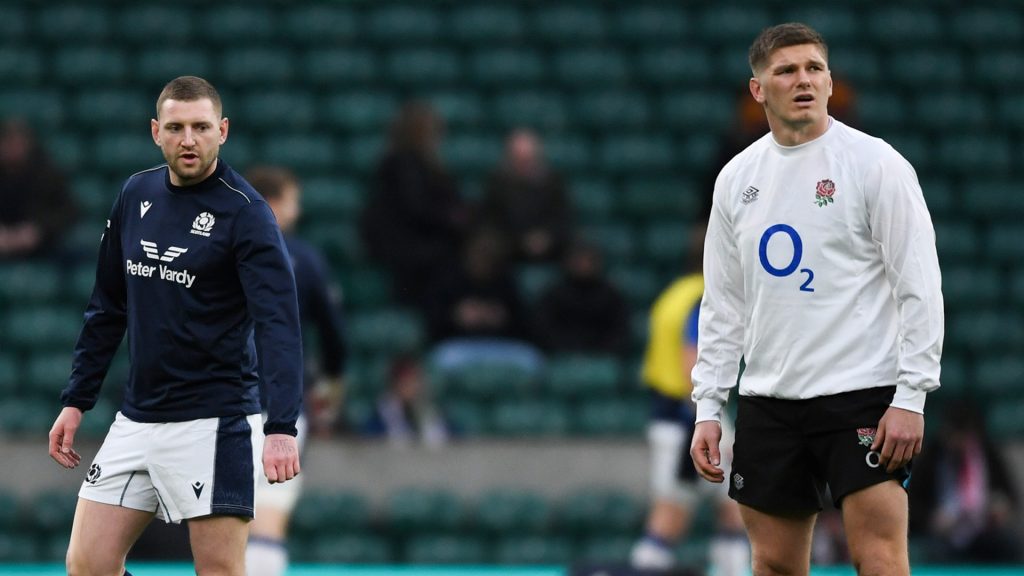 Scotland flyhalf Finn Russell has actually clarified what happened with Owen Farrell throughout the on-field scuffle in the initial fifty percent of the Calcutta Cup clash atTwickenham
After a solid take on by Farrell removed the round from Russell, an end-of-field electronic camera after that grabbed the Russell make a b-line for Farrell throughout Van der Merwe's shot which happened minutes later on.
Russell originated from behind as well as shoulder run into an unintended Farrell, that was amazed bythe Scotland flyhalf Russell was seen providing him a spray as Van der Merwe visited rating.
The Scotland No 10 clarified why he pursued his English competitor on RugbyPass The Offload podcast.
"Faz [Farrell] had just banged me and I had lost the ball," Russell informedThe Offload
"Then they kicked it long and I was on the ground. I thought it was Faz but it was actually Marcus [Smith] or [Joe] Marchant that were mouthing off at me on the ground.
"As soon as Duhan went through I saw Faz and I went straight to him to give him a mouthful back.
"I just said 'what you say now?' kinda thing 'anything else to say?' cause obviously you've been mouthing off to me and Duhan's run it back 60 metres. It wasn't that much."
Russell's return spray left Farrell puzzled as the England captain proclaimed to have no concept regarding mouthing off, with Russell after that knowing he had the incorrect target.
The Scotland flyhalf confessed to apologising throughout the after-match after pursuing the incorrect male.
"Well Faz just said 'I didn't say anything, what are you on about', I don't think it was actually him who was mouthing off," Russell giggled.
"So after the game I was like sorry yeah that was a bit of s*** chat."
"I had my face into the ground so I assumed it was him but I don't think it actually was."