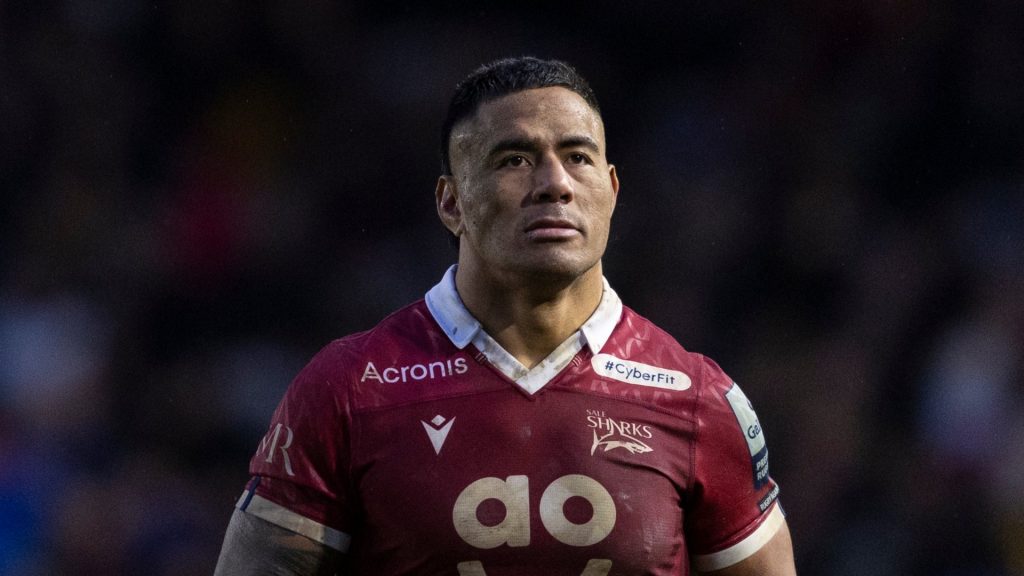 Sale manager Alex Sanderson has actually taken umbrage with the degree of adverse discourse that has actually gone along with last Sunday's much-talked-about Manu Tuilagi accident with Harlequins'Tommaso Allan The Italian out-half was stretchered off in the 56th min at The Stoop after his high-ball fumble was complied with by Tuilagi clattering right into him.
Wayne Barnes made a decision that the clash was a rugby case, which permitted Tuilagi to use without assent, as well as the suit umpire's choice was supported by the lack of any type of succeeding pointing out for the England midfielder.
This absence of assent for Tuilagi throughout the video game terminated up Twitter at the time, with various followers recommending that the Sale back ought to have been red-carded. However, Sanderson terminated back 3 days later on as well as declared the sporting activity is sinking in way too much negativeness.
"As I said after the game I thought it was a brilliant bit of refereeing by Wayne Barnes," described the Sale supervisor of rugby when asked at his midweek media rundown in advance of following Saturday's European conference with Toulouse to review last weekend break's after effects.
"It was a rugby collision and I think the game, the media in particular, focuses too much on the negative as opposed to the spectacle and the sport. The other one you are probably alluding to that has had similar articles is Owen (Farrell), but why not celebrate the drop goal as opposed to what was not an intentional high tackle?
"Everyone focuses on the negative. If we want to make the game better, if we want to make it more interesting, if we want people to be involved and kids to love it, then focus on the positives. The positive from that game (against Harlequins) was that it was a really good contest in really wet conditions and it was entertaining yet we are still coming back this."
Further quizzed regarding why he thinks this negativeness regarding rugby is apparently so common, Sanderson included: "I think it is fashionable. I think the concussion thing has been fashionable and rightly so because it is looking after people but it has gathered so much momentum now that it becomes a talking point.
"I still struggle to understand the needle has swung so far one way now that people are waiting for tackles like that as opposed to getting on with the game. They are waiting for the opportunity to give comments and it is human nature to focus on negatives.
"That's proven but, like I say, we are all in the mode here where we want the game to be better, to be invested in and followed, loved. There is nothing to love about putting on slow-motion replays of something that was nowhere near intentional."