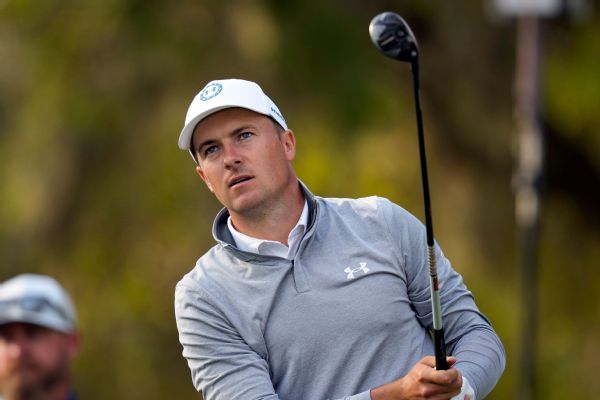 PONTE VEDRA COASTLINE, Fla.– Standing on the 9th tee box, his last opening of the 2nd round at the Players on Friday, Jordan Spieth was 2 over the same level and also most likely required a birdie to make the cut and also stay for the weekend break.
Spieth's tee shot cruised much best and also was gone to the water along the fairway. Almost promptly, Spieth reversed to his caddie, Michael Greller, and also asked, "Is that out of play?"
Instead of splashing, Spieth's round jumped off a follower's knee on the fly. Then the round struck a cart course aesthetic and also bounded ahead right into the fairway. On the 2nd shot, Spieth struck a 3-wood from 277 backyards. His round landed in harsh except the eco-friendly. Then, in common Spieth style, he contributed from 26 feet for an eagle on the par-5 opening.
Spieth shot 3-over 75 in the round. His 36-hole total amount of even the same level must suffice to make the cut.
"I got an extremely lucky break on 9, or I wouldn't be playing the weekend," Spieth claimed after the round. "Trying to get that guy's information and see literally whatever he wants this weekend because everything from here on out is because it hit him."
Spieth strolled over to the follower and also handed him a handwear cover. The follower provided it to a young boy standing near him.
"I mean, it's the equivalent of flying a green towards a hazard and hitting a grandstand and coming back on the green in a way," Spieth claimed. "Needing to probably birdie to make the cut, I can't really birdie having to drop it over in the right rough. It would have been a one-in-a-million make. Instead, I ended up making a 3."