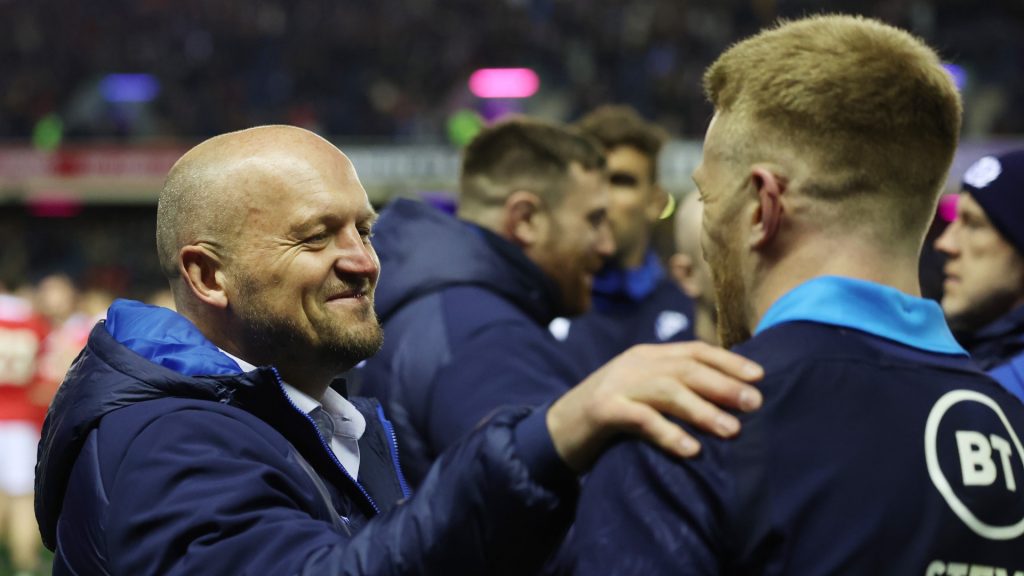 Gregor Townsend rejected to obtain brought away after viewing Scotland begin a Guinness Six Nations project with back-to-back wins for the very first time as Finn Russell led a second-half damage of Wales.
The head instructor felt his group were a little much better in their 35-7 success over the Welsh than in their opening weekend break accomplishment away to England, however he was eager to worry the significance of ongoing enhancement.
Asked if it seemed like a declaration win in advance of the journey to France in a fortnight, Townsend stated: "No. It feels like an improved performance.
"It did not feel like that at half-time, but the second half was improved.
"If it was a seven out of 10 last week, it has moved up to an eight out of 10 and we will have to improve again.
"The next two teams we play (France and Ireland) are ranked one and two in the world and we have to get up to nine out of 10 to beat them.
"The internal focus was on playing better than we did last week. We did in the end do that but there is more to come from the group."
Stand- off Russell generated a stunning efficiency in which he straight laid on 3 of his group's shots as well as likewise figured in in one more.
"Very good," stated Townsend of the number 10's screen. "The threats that Finn has around him set up opportunities. He made very good decisions on what opportunities to take.
"In November, he played really well against New Zealand and Argentina. Against England he built into the game, and today was something similar.
"I thought he was really good defensively today. He's a really competitive player and that comes out in different ways. It often comes out in his defence, his contact clears – things that won't get spotted.
"The things that will get spotted are his offloads and kicks which were excellent, but when he's at that level of focus and competitiveness, he'll deliver a very good performance like he did today."
The success saw Scotland declare the Doddie Weir Cup in the initial Test suit at BT Murrayfield given that the fatality of the previous lock, that shed his fight with electric motor neurone illness in November.
Townsend was pleased to obtain the win in honour of his good friend and also previous team-mate.
"I'm sure he would have been proud," stated the head instructor. "He used to message me before and after games.
"He would always wish us all the best before the game and I'd picture him having a Guinness or a red wine sitting at home.
"If we won, he would say after the game that it was all down to the coaches, and if we lost he would say it was nothing to do with the coaches.
"It was always a nice text to receive from him, and Cathy (his wife) has continued that tradition.
"It was a big day for Cathy and the boys and for them to feel that love that everyone has for them. And for Doddie's legacy to continue with the fundraising, today was a special day.
"It was brilliant that we were able to win for them."
Wales head instructor Warren Gatland confessed his side "are in a bit of a hole at the moment" as he regreted a 2nd hefty loss in successive suits adhering to last weekend break's 34-10 loss in the house to Ireland.
"We've given away 17 penalties in the game which is not acceptable at this level, and we've created opportunities and haven't been clinical enough to take them," he stated.
"It is pretty disappointing because we could have gone in at half-time ahead and once they took their opportunities well we ended up chasing the game."