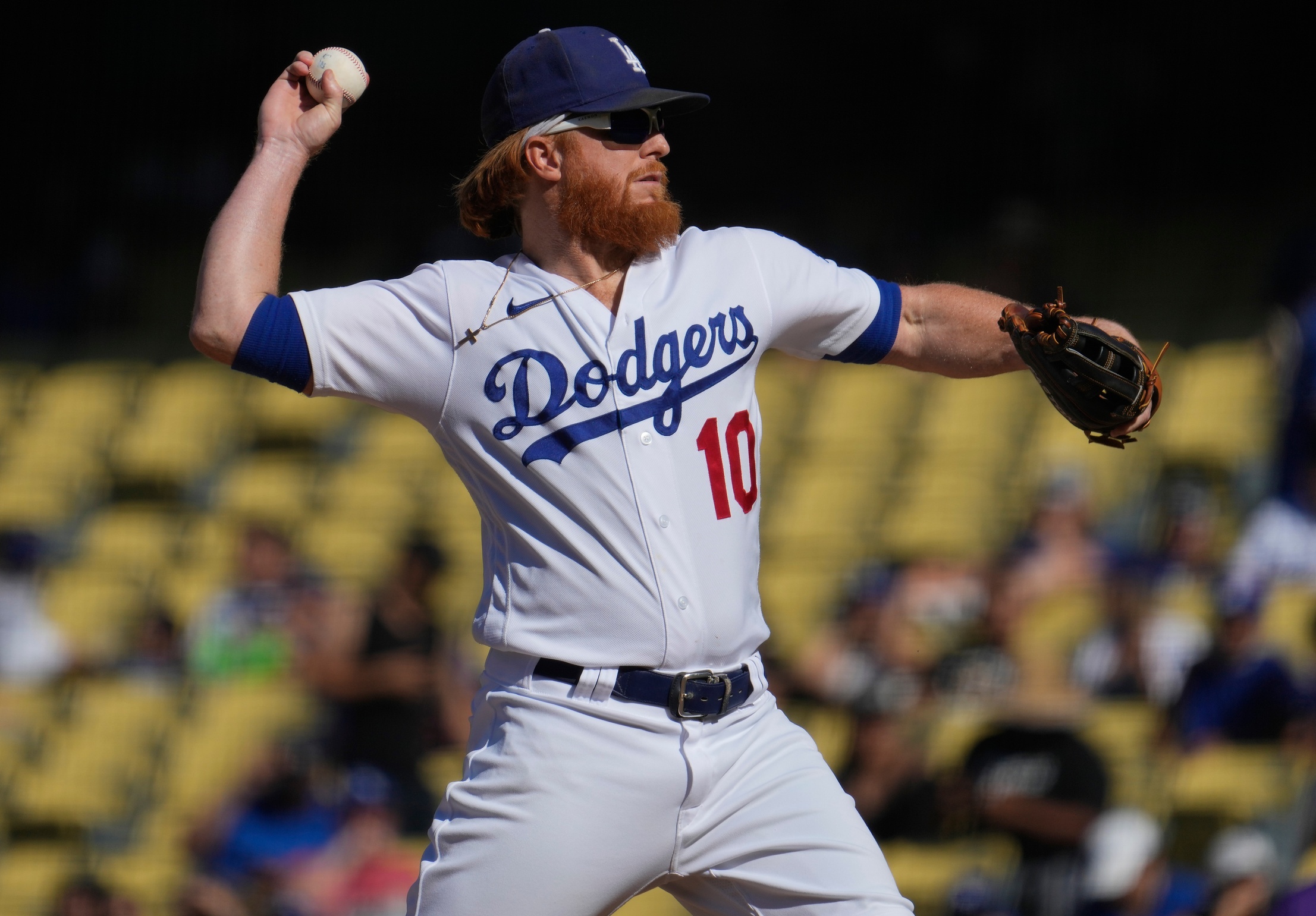 Justin Turner is no more with the Dodgers, however he still has connections to the Los Angeles area and also media. While in the area just recently for an occasion for the Dream Center Foundation, JT required time to see with a neighborhood radio host.
Turner was inquired about his favorite moments in Dodger blue, and also of program he raised the topic of his newest bobblehead: his pitching efficiency late in the 2021 period.
"It was in fact a yo-yo. Like, they weren't certain if they were mosting likely to allow me pitch. Like, Dave [Roberts] really did not truly intend to allow me pitch. I needed to, like, speak him right into it. Like, no, do not toss[Alex] Vesia Save him, we're mosting likely to require him in the following collection. I'll head out and also pitch. So I needed to speak my means right into that.

"One of the things I'm most proud about on the pitching was the PFP. It was a ground ball to first, and I remembered to go over and cover first, which is difficult for a lot of pitchers. So I have that in my arsenal now for the rest of my career, or my coaching career, to be like, hey it's not that hard. Like I'm not even a pitcher and I did it. Like ground ball to first, ground ball to the right side, go cover first base. Look, here's the film, I did it."
PFP, of program, represents "pitchers fielding practice," which primarily takes place throughout springtime training when bottles service the little protective facets of their tasks like covering initial base upon a ground ball to the ideal side. It had not been fairly force of habit for Turner– as you can see in the video clip listed below, he is reluctant ever before so somewhat– however he did a terrific task.
It's good to see JT speaking about his future training occupation, however. Whatever it requires to obtain him back in a Dodgers attire asap.
Have you signed up for our YouTube Channel yet? Please subscribe and also strike that notice bell to keep up to day on all the current Dodgers information, reports, meetings, live streams, and also much more all year long!